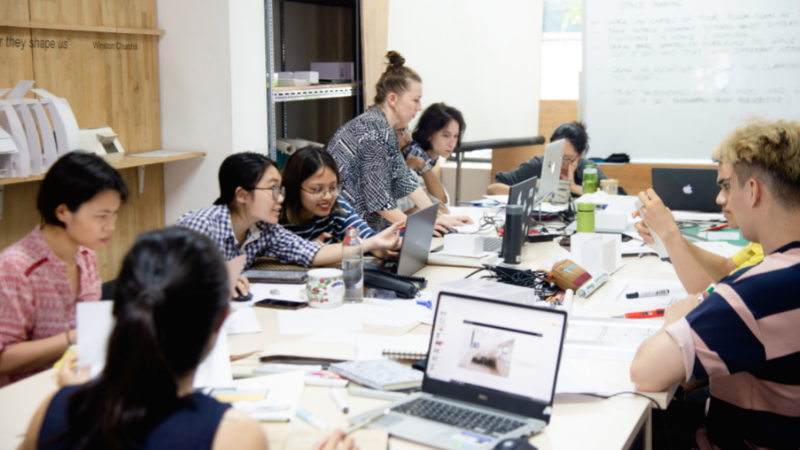 Some interior design forums have recently emerged a discussion about the difference between interior design and interior decoration. We therefore have had an interview with our lecturers of the Interior Architecture and Design Department on this topic, helping students to understand further about these 2 different careers.
1 - Interior designers can decorate, but interior decorators can't design
Interior design is the development of design solutions for spaces that serve users' functional and aesthetic requirements. Interior designers' responsibility is to create space that are functionally efficient and aesthetically suitable for clients.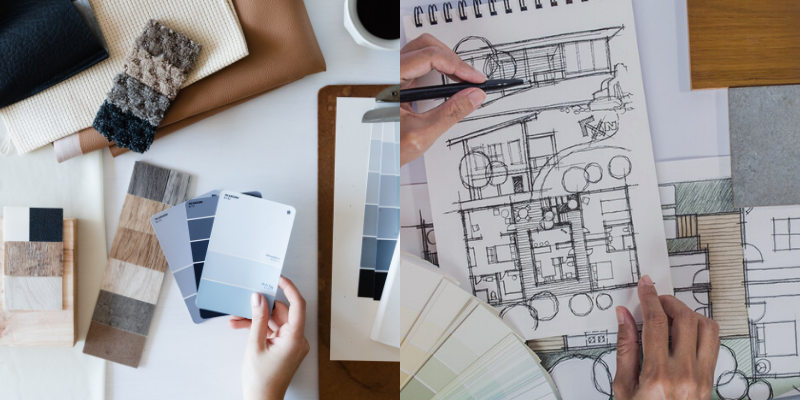 Interior designers can decorate, but interior decorator can't design
Interior decoration means the decoration of indoor space with suitable furniture. The scope of interior decoration focuses on improving the style, arranging furniture to harmoniously combine existing elements such as light, color, and composition. The interior decoration is more commercial.
As such, interior designers can decorate but interior decorators can't design.
2 - Interior designers must co-ordinate with architects. Interior decorators don't involve with the design and structure of the space.
To design an interior space, an interior designer must work with architects and contractors to create spaces like: houses, shops, exhibitions, companies, restaurants, or larger architectural spaces. Interior designers come up with ideas for shaping, allocating, and choosing furniture in accordance with the architectural space.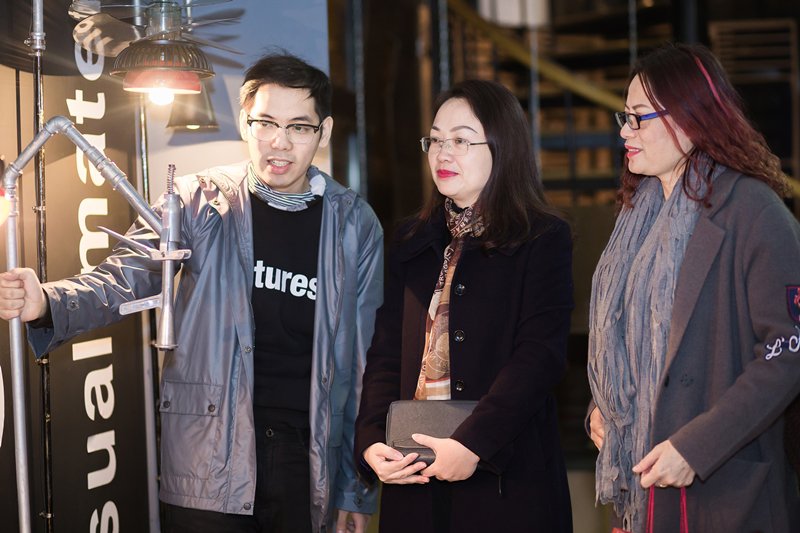 Interior designers work closely with architects, contractors, and clients, participating in designing and optimizing the interior space structure.
Interior decorators do not involve in the design of the space but work mainly on furniture pieces, color schemes, and materials. They will work with furniture factories and will start working after the house or the building has been completed.
3 - Interior designers work based on the needs of clients. Interior decorators refurbish elements without affecting the structure of the house.
Based on client's demands and lifestyles, interior designers must conceptualize and execute from the first sketch to the final design of the space. Designers can change and intervene deeply in the space's structure to create a better effect in terms of function and aesthetics. They must also know about lighting, color, or sound to design and select the right furniture.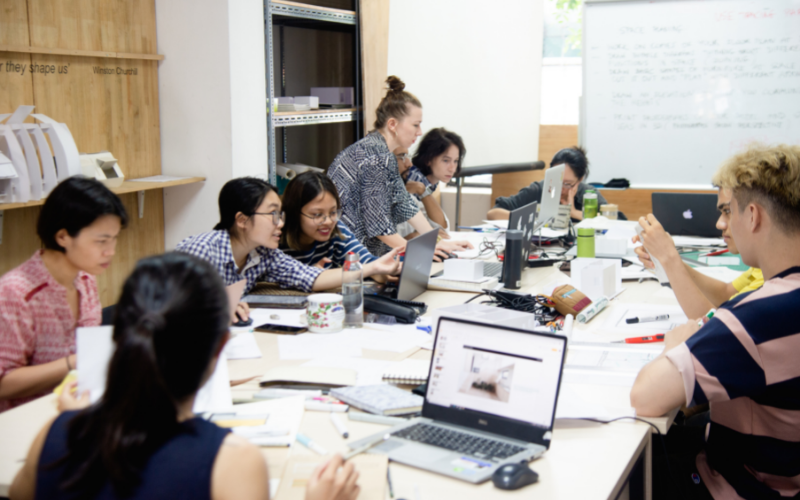 Interior designers work from the beginning of the project. Interior decorators work after the structure of the space has been completed.
Interior decorators can not change the structure of the space. They refurbish by changing the color of walls and curtains, adding decorative items, etc. For example, an interior designer can change the size or the shape of the window or change the light and layout of the room, but an interior decorator can only change the curtains.
4 - Interior designers must have professional qualifications. Interior decorators can practise based on taste and aesthetics.
Interior design is a profession that requires a degree and formal training. Certain specialties that an interior designer must master include architecture, space planning, interior design, color and fabric research, drawing, computer-aided design (CAD), environmental construction standards, health, safety, etc. Even in the US, many states only grant practice certificates to interior designers with professional qualifications.
On the other hand, to become an interior decorator, you don't need a degree in interior design. Still, it would help if you had expertise in visual arts or an excellent taste to capture the clients' preferences.
In Vietnam, London College for Design and Fashion - Hanoi is known as one of the top design institution with a quality training programme and experience lecturers from the UK. Students who attend interior architecture and design programme will be granted degree from the UK as well as guaranteed a good place to study transfer to the top universities in the UK for their further study.