This page is also available in English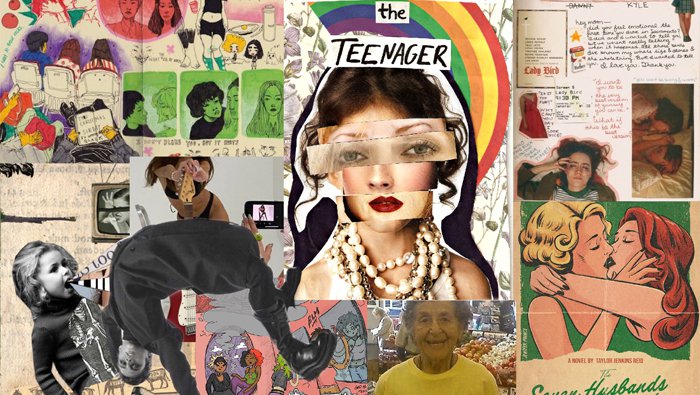 A portfolio is a mandatory requirement for entry well-known art and design schools worldwide.
Let's meet with our students who will share with you their experience about tips for a successful portfolio to study in further education as well as apply for their work.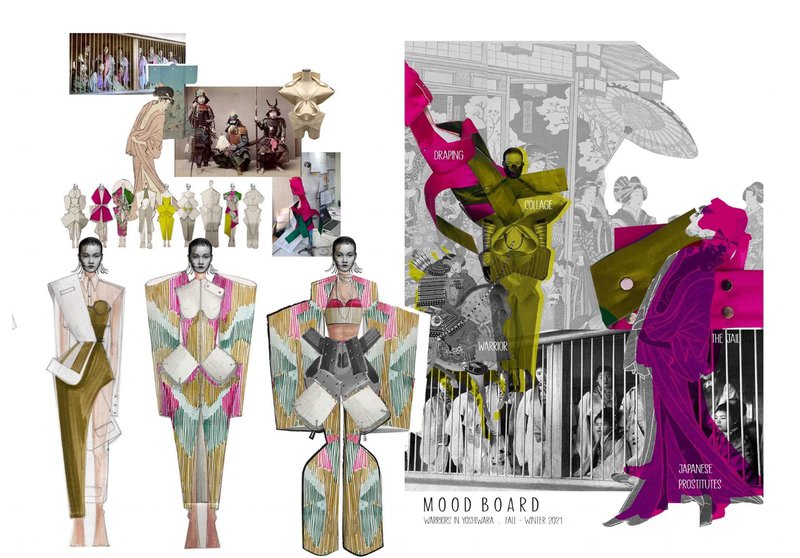 Portfolio is a collection of projects that show your ability, experience, and personal style in art & design. Image: Cuong Dam
Building an art portfolio is a long-term process
Bui Thanh Lam – who has just been offered a place to study at London College of Fashion, University of the Arts London, UK - share her experience. " Eventhough I had many works available after studying at LCDF-Hanoi, it still took me more than a month to collect and arrange them in the most logical and creative way to meet requirements of my further study".
Similarly, Nguyen Phuong Lien - Interior Architecture & Design student at LCDF - Hanoi also needed to complete her portfolio to apply to final year BA (Hons) at the University of Hertfordshire.
For high school graduate in Vietnam, portfolio is even more difficult as most students don't have a chance to study art and design subjects here. For this reason, International Foundation: Art & Design programme from LCDF - Hanoi an ideal solution for students who want to study art & design in their further education and pursue this career in the future.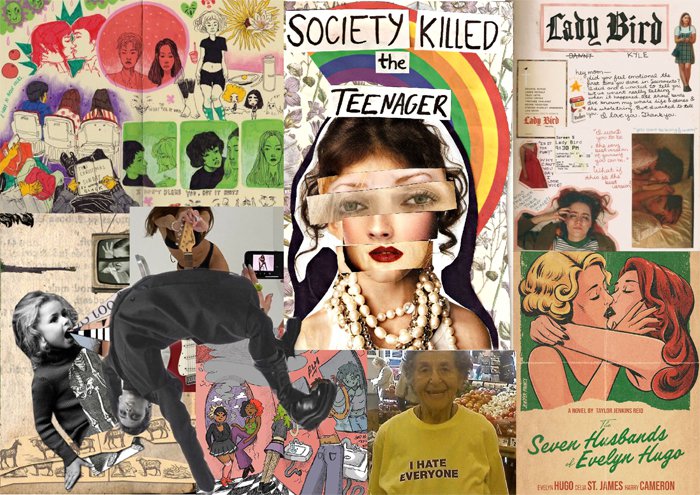 A moodboard by Pham Phuong Linh - LCDF-Hanoi's student in International Foundation: Art & Design programme
There is no template for a good portfolio
There may be some guidance for portfolio from the universities or colleges that you're looking for applying but they won't force you to do the same things. You are expected to demonstrate your creativity, skills and experience to show your potential.
Do Phuong Linh (our former Interior Architecture & Design student at the University of Hertfordshire) shared: "A portfolio is a summary that helps admission understand what separates you from the others, and there are multiple ways create one."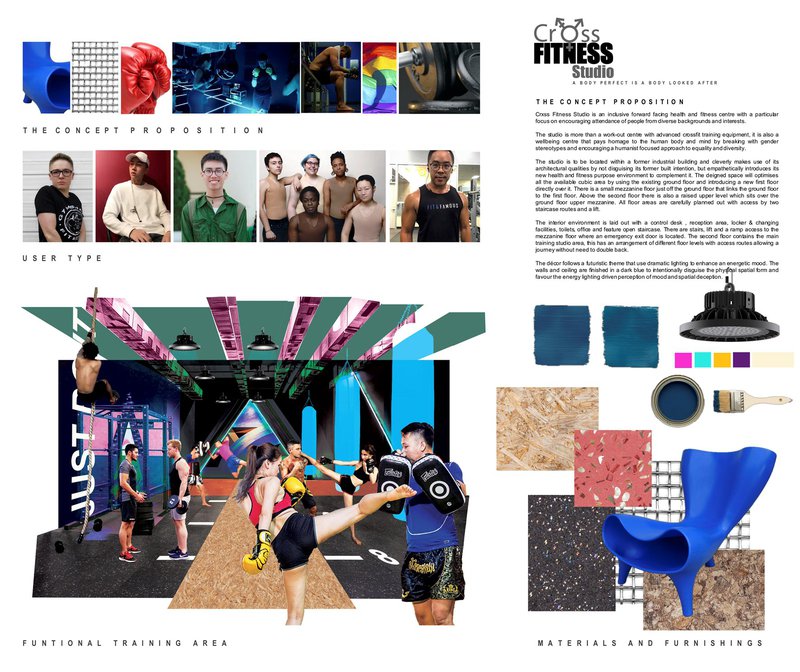 Gym design project by Interior designer Do Phuong Linh
"Your portfolio will follow you in every step of your career. It literally sums up your working processes and presents them in a visual language. You should pay attention to find ways to save every steps of your practice"- Đo Phuong Linh stated.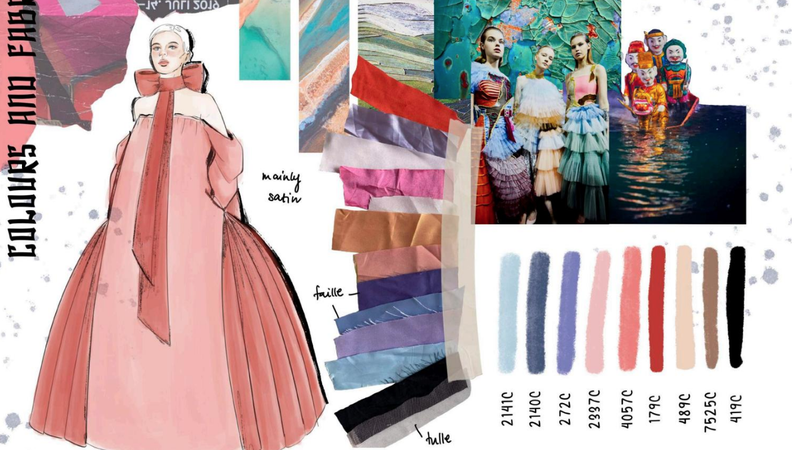 A example of a fashion portfolio page. It shows viewers the colors and fabrics that the designer uses.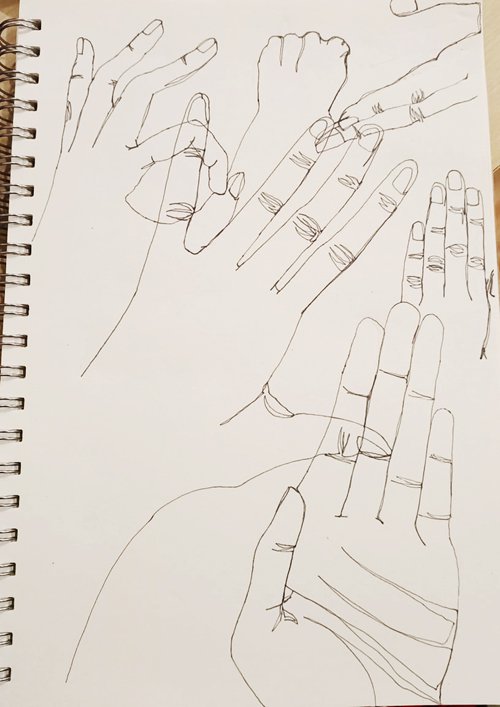 A page of the sketch book records the drawing work by Hana Lee Klein – an American student at LCDF - Hanoi when she started to study programme of International Foundation: Art & Design
Portfolio criteria vary from different subjects of study, vice versa with universities. According to Pham Phuong Thao (a Master's student in Graphic Design at the University of the West of England (UWE)), a portfolio should include every process such as sketching, development process, and the ability to express your design thinking because design schools in the UK highly appreciate this.
Portfolio criteria vary from majors to majors, vice versa with universities. According to Phuong Thao (currently studying for Master's degree, majoring in graphic design at University of the West of England UWE)), portfolios used for application purposes should contain photos of how the portfolio is developed, such as the sketching process, depicting great critical thinking as universities in England highly appreciate this.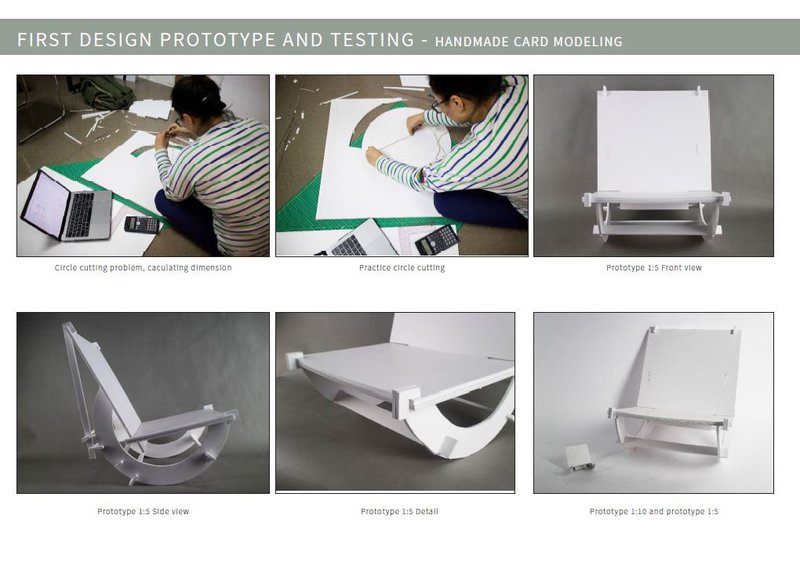 Behind-the-scenes images are recommended as part of portfolio. (Photo: Le Phuong Lien)
It is important to know how to select the best works for your portfolio
Bui Thanh Lam shared: "Sometimes we are too greedy to share all the meaningful stories behind the works. However, admission committee receives thousands of portfolios so we need to summarize the works as concisely as possible to insert and leave lasting impressions."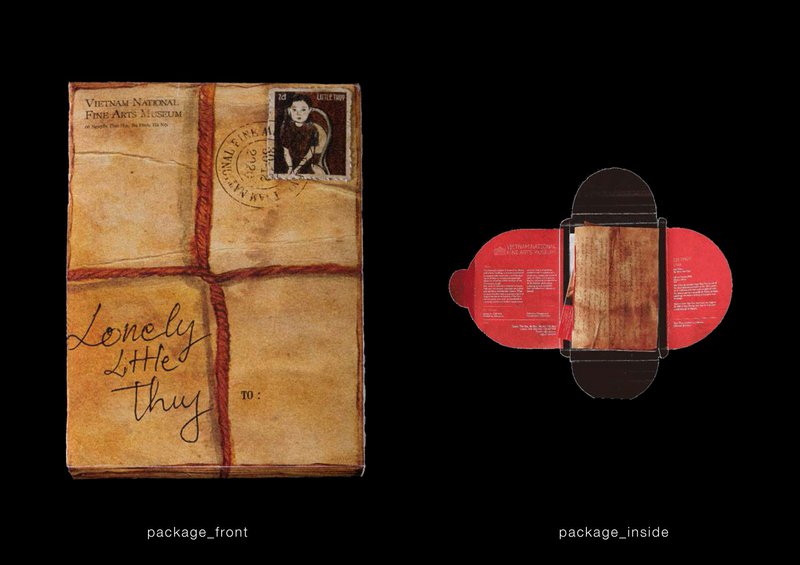 When making a portfolio, always remember "less is more". A works by Graphic Designer by Nguyen Phung Xuan Anh –LCDF-Hanoi alumnus.
Bui Le Ngoc Vy shared about her experience in portfolio to study Fashion: "Because I like to draw, I draw a lot. But you shouldn't include all of these works in your portfolio. You should only select the works that you find the most interesting. You can also include extracurricular activities or experience that are not related to fashion, but be selective. Your experience should be related to fashion."

A drawing work by Bui Le Ngoc Vy
To study Fashion Marketing at London College of Fashion (LCF), Bui Thanh Lam was asked to demonstrate her skills in fashion, business, customer understanding and passion for fashion marketing in her portfolio. Beside her design works, she also included projects in fashion photography, styling, etc.,

Photography and styling projects are included in the portfolio of BuiThanh Lam.
Additional tips for building a good design portfolio
Bui Le Ngoc Vy enclosed that she always locate a table of contents inside her portfolios. She divides them into categories such as fashion design, management, research projects, to name a few.
Ngoc Vy also shared: "Pages filled with sketches can be inspiring, but don't forget to leave some blank spaces in your portfolio. They are essential resting spots for the viewers' sight and help create balance to the overall look of your portfolio. You should also cut down on long-hand descriptions because the best language to express is the use of visual elements".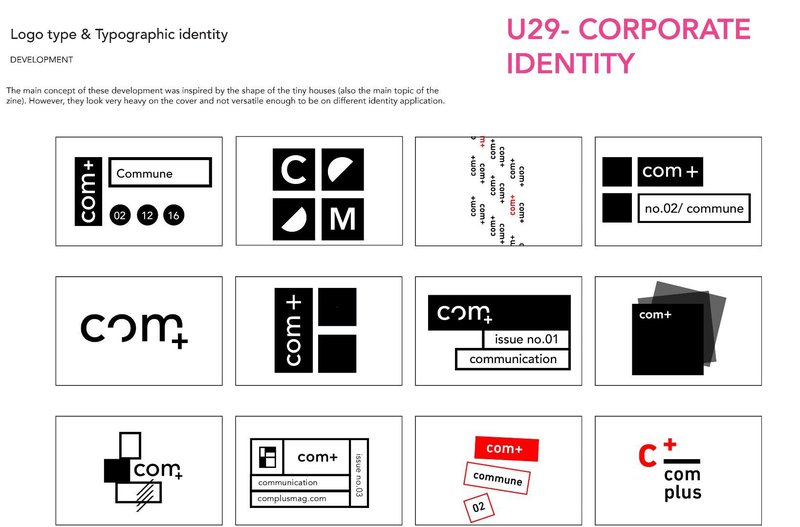 A design development process in porfolio of Graphic Design alumnus - Nguyen Minh Y.
Last but not least, try to present your portfolio in a cohesive way in terms of colors, fonts, layout, interpretation, etc.
If you want to have more experience in building a good portfolio, please sign up to receive a free E-book: https://forms.gle/qPKpNoyNF7xnqGfY6.
We hope that this e-book will help you.