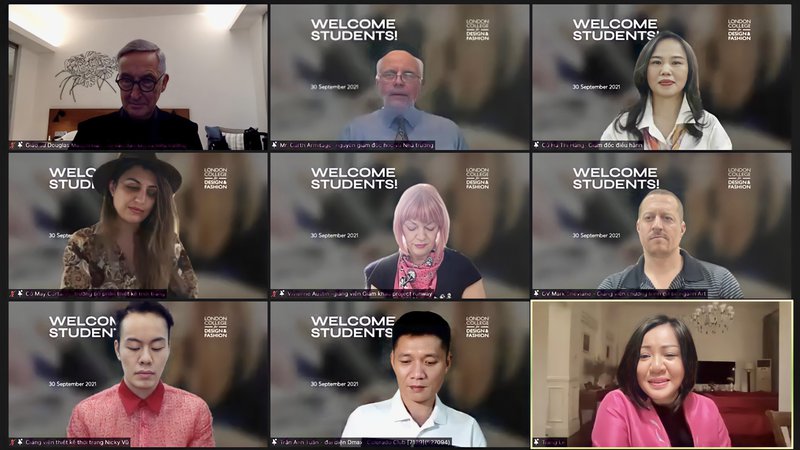 Participants in the Opening Ceremony this year were lecturers, designers, and students from many other countries worldwide, such as the UK, USA, Canada, Cuba, Chile, Japan, Russia, Korea, Sri Lanka, Indonesia, to name a few.
Vietnamese designers and students were also from different provinces such as Ho Chi Minh City, Binh Duong, Da Nang, Thanh Hoa, Nam Dinh, Hanoi, Hai Duong, Phu Tho, Hai Phong, Vinh Phuc, Lao Cai, Bac Ninh, Thai Nguyen, etc.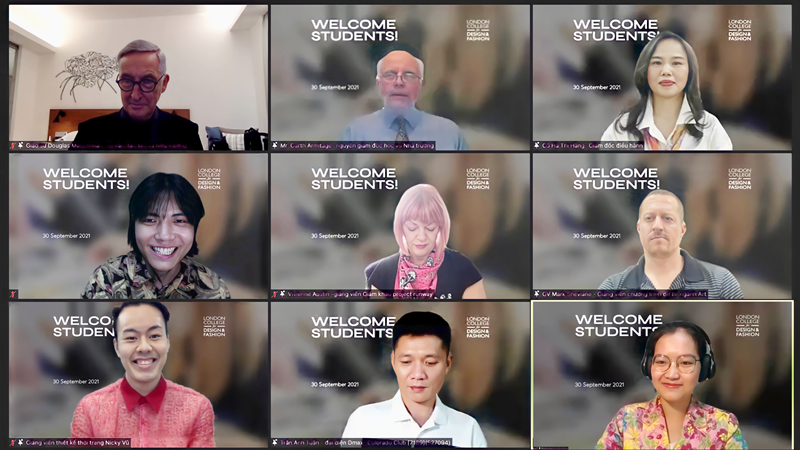 At the ceremony, LCDF-Hanoi alumni designers have shared memories of their passionate and challenging learning journey to inspire new students.
Stylist Mai Dieu Vi shared: "When I was at LCDF - Hanoi, I was not an outstanding student. I went through a time of being lost and struggling to figure out who I am. But now, looking back, I'm very grateful to have LCDF-Hanoi accompanying me on the journey to become who I am today. As new students, you guys should try to study and work hard to gain experience. I'm sure you will succeed and achieve the goals you have set."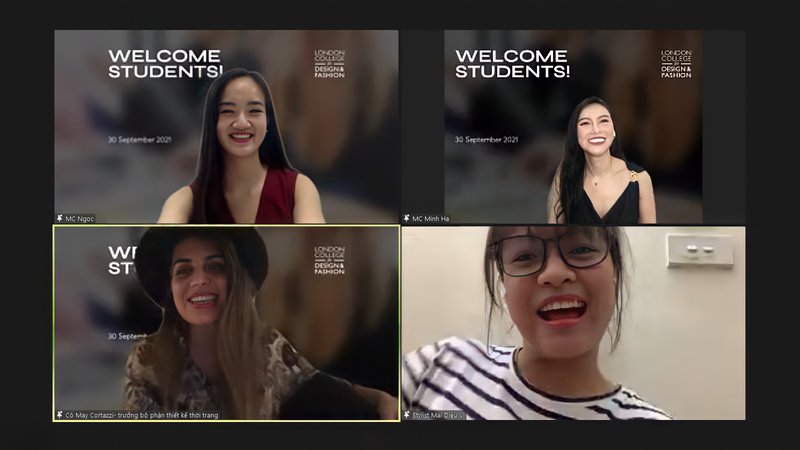 Ms. Cortazzi was happy and surprised to meet her former student, Mai Dieu Vi, who is now a famous stylist for many well-known Vietnamese celebraties
Students always adored graphic design lecturers Mr. Mark Bellingham and Ms. Ana Luisa for their inspirational lessons, knowledge, and friendliness. They couldn't hide their excitement to meet their lecturers again in Vietnam.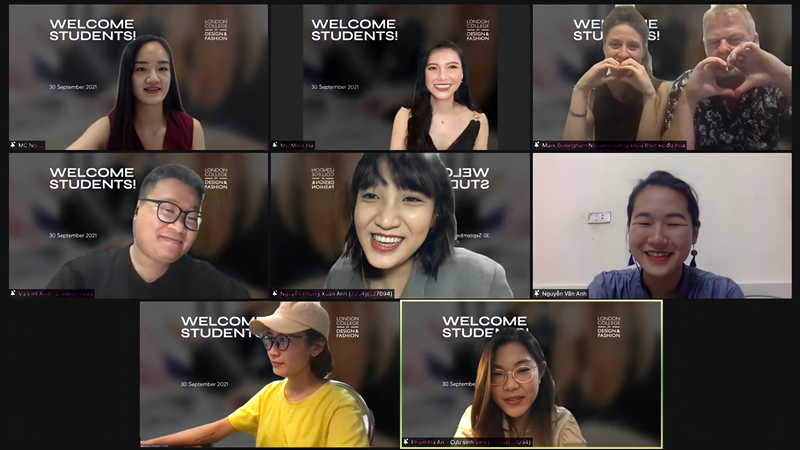 The Graphic Design lecturers were so proud and happy that their students have now succeeded in their careers in Vietnam and internationally.
Ms. Kasia Piechota- Programme Leader of Interior Architecture & Design sent her encouragement to current students and freshmen. She hoped that they continue to nurture their passion and experience while they study at LCDF-Hanoi.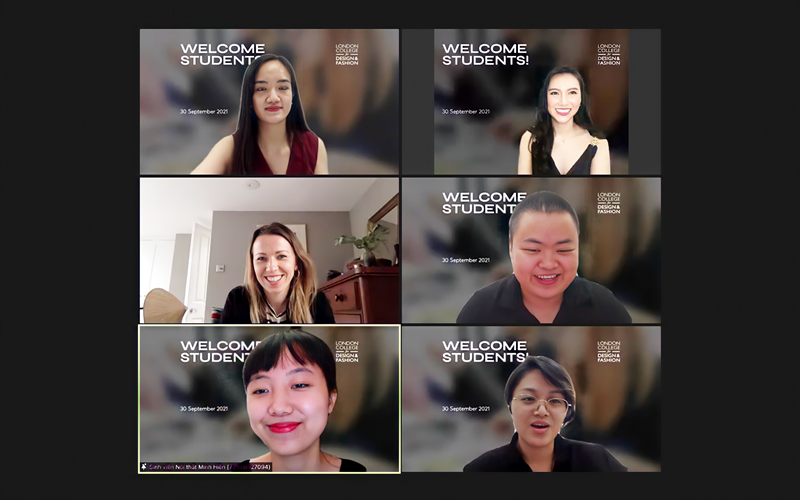 Interior Architecture & Design Alumni now have their own businesses and are well known in the industry.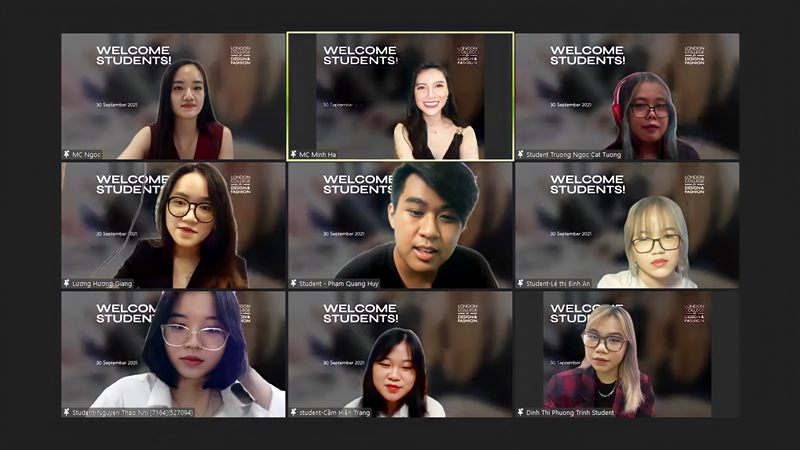 New students at LCDF-Hanoi shared their excitement to enter the new academic year. One student shared: "I will study and work hard so that the designers I've been admiring will become my friends! ".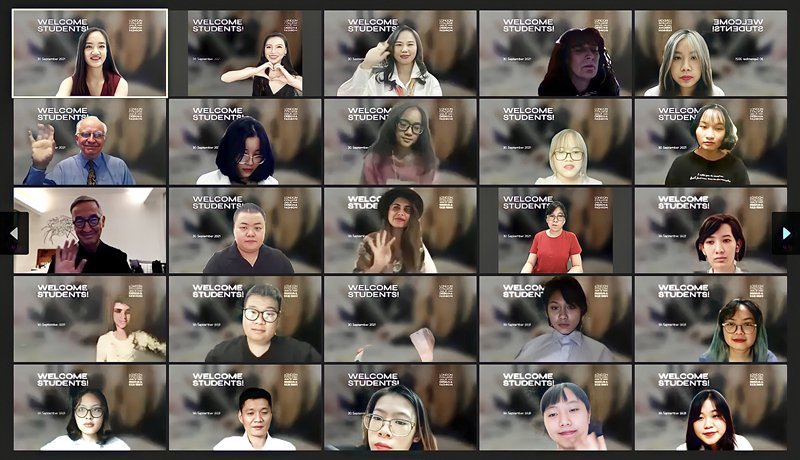 The Managing Director of LCDF-Hanoi - Mrs. Ha Thi Hang congratulated the new students and welcomed back current students. She sent her best wish for a successful new academic year to all staff, lecturers, and students.