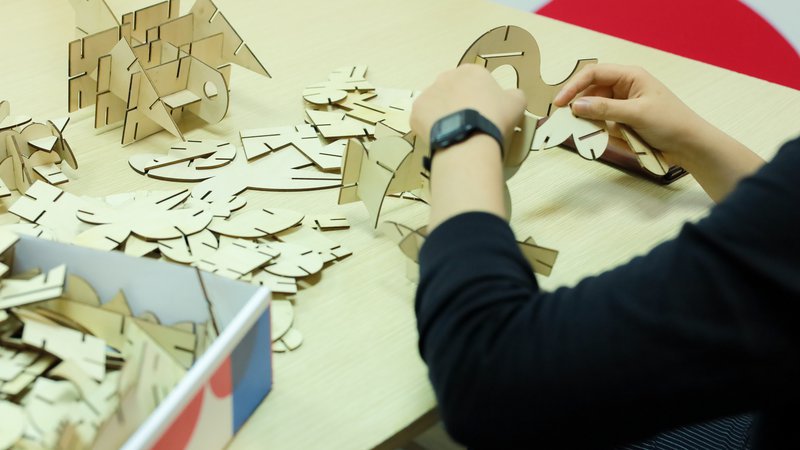 If you are passionate about design but do not have a good financial condition, let's check out these 12 ways below for learning design. Let's try for free!
Learn the history of design: Economics, culture, politics all influence design. By understanding how these factors have influenced the design industry, you can relate to the present and know how to analyze and generate practical design ideas.
Understand the design terminology: look up the technical terms in the design industry you want to pursue. Learn to interpret them, and from there, you will get closer to what's essential in the design industry. For example, to get familiar with graphic design, learn about typography, RGB, Pantone, Mock-up, etc.
Read design blogs: follow blogs whose style and design taste suit you for more inspiration.
Follow your favourite designers: good articles are sometimes not in newspapers but from blogs or personal websites of people in the industry. Let's follow well-known accounts in the design industry so that every time you open Facebook, Instagram, or Tiktok, the world around you will be all about design.
Study other comtemporary designers to understand their habits, mindsets, work ethics, perspectives and learn from them. For example, in graphic design industry, you should check out Milton Glaser, Paul Rand, Saul Bass, etc. If you're interested in Interior Design, you can read more about Philippe Starck, Nate Burkus, Kelly Hoppen, etc.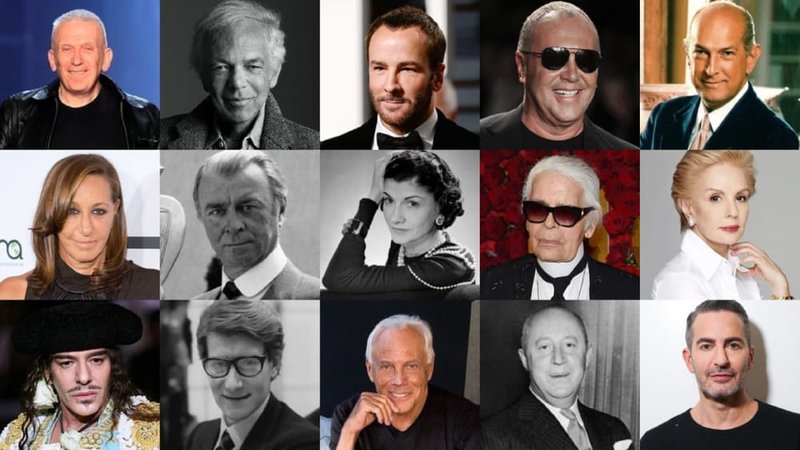 Top fashion designers such as Coco Chanel, Christian Dior, Karl Lagerfeld...
6 - Learn from the other design's works around: Always observe and analyze why a design is famous or why a designer is successful. Always question everything around you.
7 - Use free editing software: Don't rush to upgrade your software to a professional version when you haven't taken advantage of its free functions.
8 - Take classes for free: This is a basic way to save money. Don't think free lesson means generic information or not enough knowledge. You might learn a little but still with the proper methods, which is better than self-study then get confused and overwhelmed.

Students learning screen printing at a free graphic design workshop at LCDF-Hanoi. These free workshops are constantly changing topics to help young people learn about the design industry.
9 - Watch tutorial videos: Filter out the most popular, most viewed videos on design. Having high view means that there must be something special in that video for you to learn.
10 - Listen to TED talks about design: Short for Technology - Entertainment - Design; TED talks are often described as free premium classes. Listen to it again and again to absorb thoughts and ideas of experienced designers.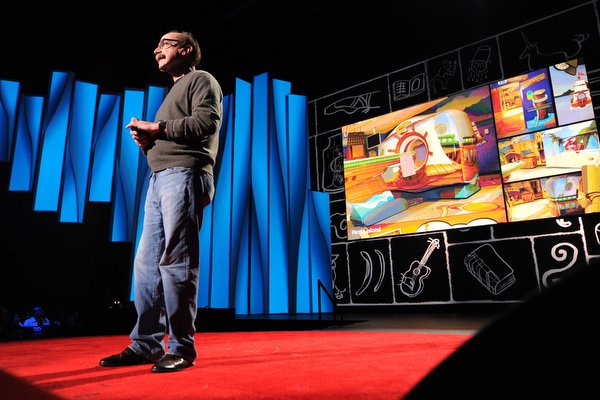 David Kelly and his "How to build creative confidence" talk that reached 2 million views
11- Imitate popular designs: sometimes imitation is also learning. The process of reimagining a popular design will teach you about software skills and analytical ability.
12 - Try something new: some creative ideas can take you out of your comfort zone and bring out unexpected results. "Thinking outside the box" is a phrase that many designers love.
These ways to learn design might come with a trade-off because you need to spend a lot of time selecting and summarizing true and false information by yourself. Your effort will become redundant if you learn fundamental knowledge incorrectly and then stray from the goals.
So, if you feel the need for detailed instructions and systematic processes to become a professional designer with a creative mind, please refer to the courses at London College for Design and Fashion – Hanoi:
http://www.designstudies.vn/en/courses/undergraduate-courses/