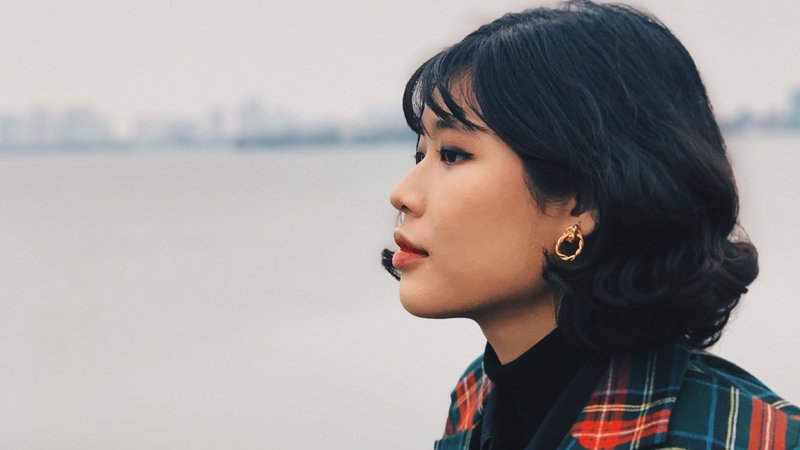 "International Universities and College in Art and Design requires portfolio evidence to determine the quality of your application, meeting the minimum entry qualifications, and satisfying the selection criteria through the quality of a portfolio of work. I therefore tried very hard to prepare my portfolio to study abroad". Bui Thanh Lam shared.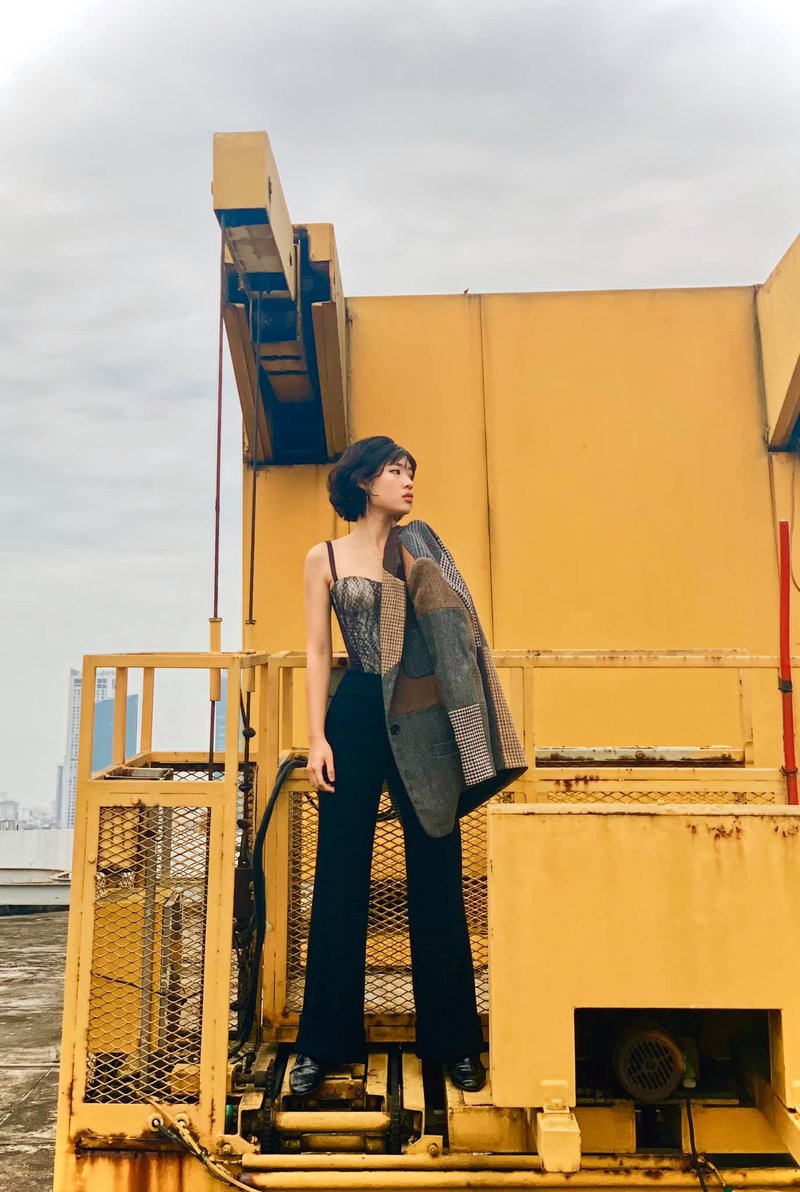 Thanh Lam is currently a final year student in Fashion Design at London College for Design and Fashion – Hanoi (LCDF- Hanoi)
I have been planning to study abroad since my 1st year of study at LCDF-Hanoi. The process of researching universities in the UK is probably the most time consuming. Firstly, I had to select the suitable major for myself then I researched the universities that offer the major and also their tuition fees as well as application requirements for portfolio, self-introduction essay, and IELTS.
After a long process of application to different universities and colleges and advice from lecturers at LCDF - Hanoi, I decided to study Fashion Marketing at London College of Fashion, UK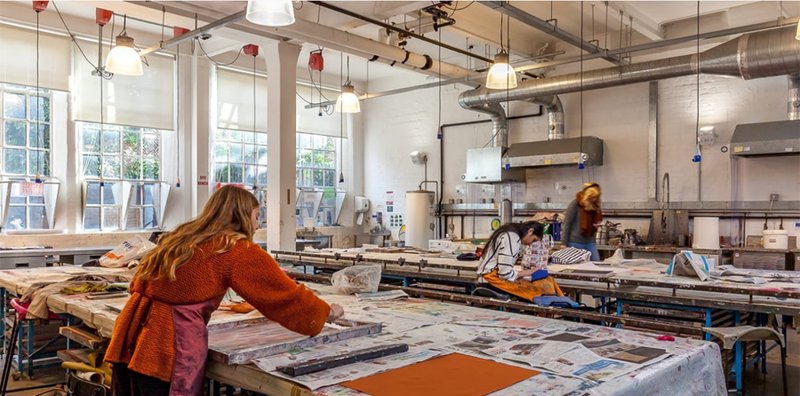 A studio workshop at London College of Fashion, UK.
You may wonder why I don't want to continue Fashion Design. It is because I wanted to learn more about promotional stage of fashion where you bring products closer to customers. I feel that the knowledge that I have gained about fashion design at LCDF-Hanoi has been solid so now I want to explore a different aspects of the fashion industry.
Creating a good quality of portfolio is a long process. You must spend at least 1 month collecting all the finished works and organize them in the most logical and creative way. In fact, the portfolios you use in Vietnam and abroad are basically not much different. There is no universal standard for an art and design portfolio. It is a document that helps the design schools you are applying to understand what skills you have and how creative you are.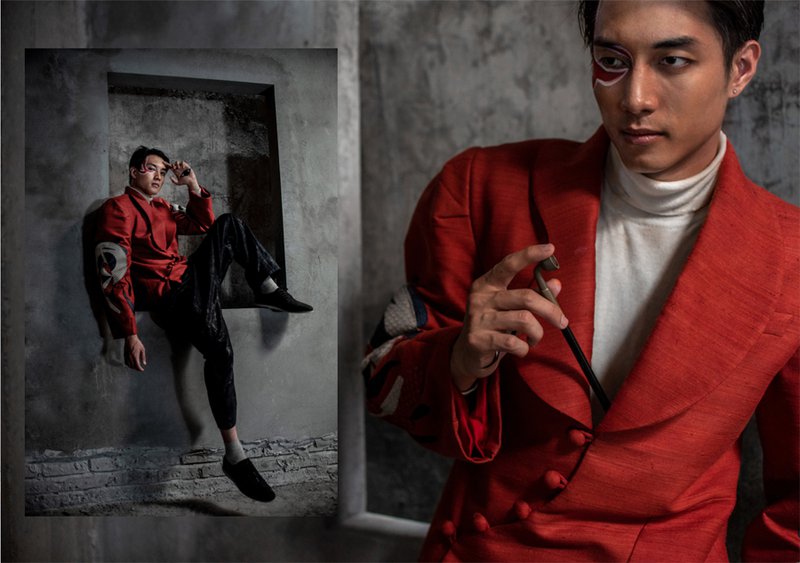 A design project in Thanh Lam's portfolio
If you are applying to design schools abroad, you are required to present your portfolio in English.
Another difficult thing you may have is not being able to control what to include in the portfolio. It is extremely important to limit the number of works and control what needs to be included. Sometimes we are too greedy and want to share all the interesting stories behind the works. Keep in mind that the admission committee receive hundreds of applications. Be selective if you want to impress them from the first glance.

Thanh Lam also included projects in which she was in charge of visual and styling
In the portfolio preparation, I had to carefully read the requirements, suggestions and limitations for portfolio that the college or universties require on their website. The Fashion Marketing Department at London College of Fashion (LCF) requires students to demonstrate skills in fashion, business, understanding of customer and passion for fashion marketing through their portfolios.
Each industry has different requirements, but generally, your portfolio should have a maximum of 30 pages with 3 projects. Therefore, you need to pay attention to the suitable number of pages for each project. I had to edit all the sections and summarize them. Some of the methods that I used to summarize my works are including lots of images instead of text, underlining keywords and mind maps. You can use some other methods too, as long as everything is clear and concise.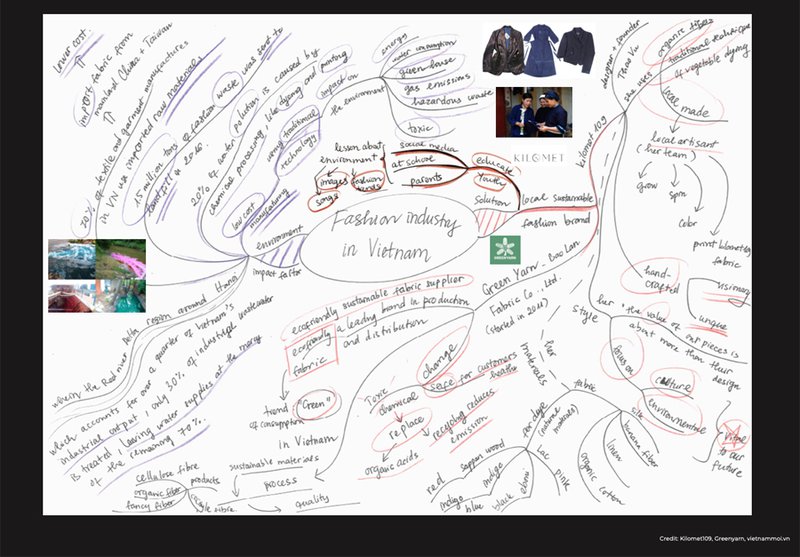 A mind map that Thanh Lam included in her Portfolio.
After completing the portfolio, I was still a bit confused. However, I had my lecturers to help me with proofreading and they gave me very helpful suggestions. The staff at the consulting department assisted me in completing essential paperwork and procedures. Everyone has done their best to help me so I always tell myself that I must be self-disciplined, keeping track of the progress.
I think you should be focused, don't be neglect because creating a portfolio is a long process. If you are looking forward to studying abroad, start now.
Thanh Lam