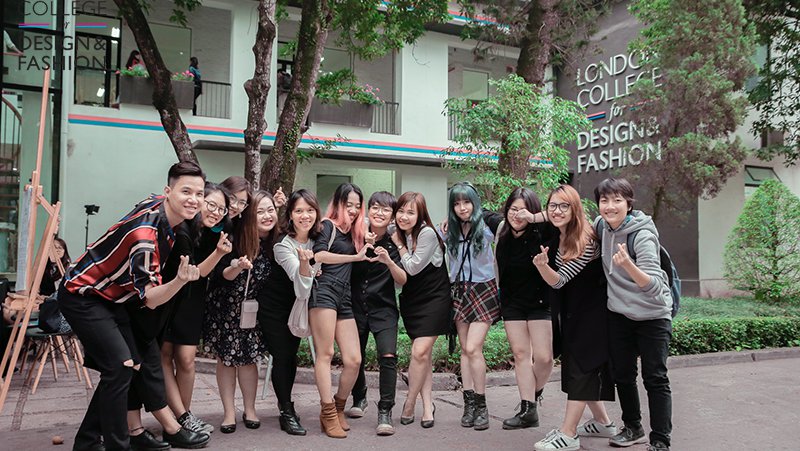 Open Day Event this year has attracted a lot of attention from parents and students in remote areas such as Nam Dinh, Hai Duong, Vinh Phuc etc.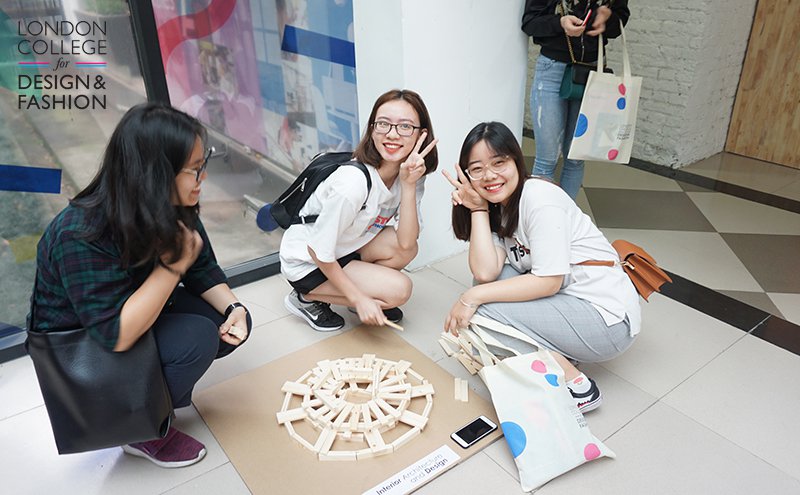 Many people show real interest in creating models out of small wooden pieces in Interior Design workshop classes.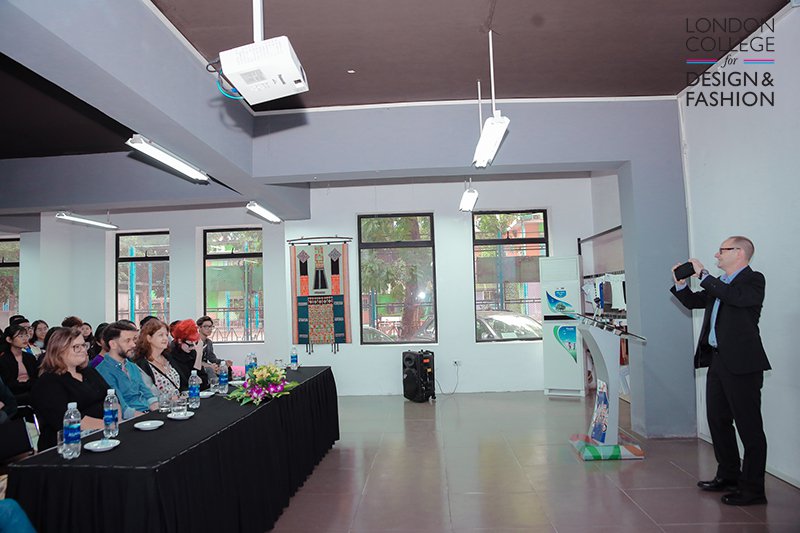 A picture of Mr Stephen Larcombe – Director of Studies before he's getting to the stage for a speech.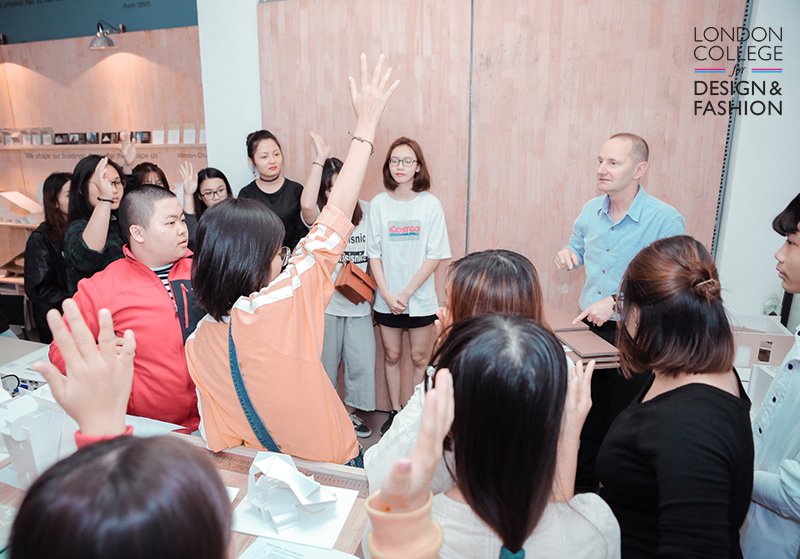 Interior Design Workshop attracted many registered participants due to its creative content. The friendliness from the lecturer and from Interior Design students who work as "assistants" helped create a lot of laughter in this session. The whole class got to know each other's name very quickly.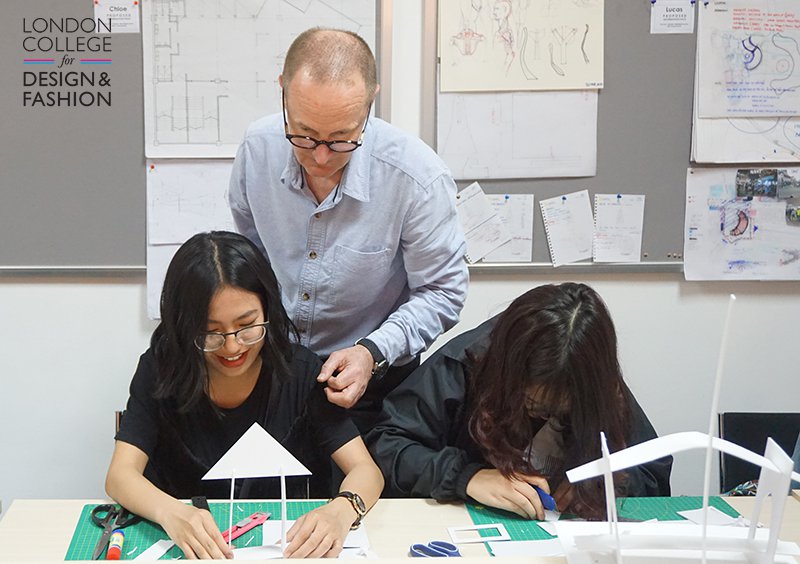 In this workshop, students are being challenged with a mission of creating small 'building forms' from an assortment of different shaped pieces of materials.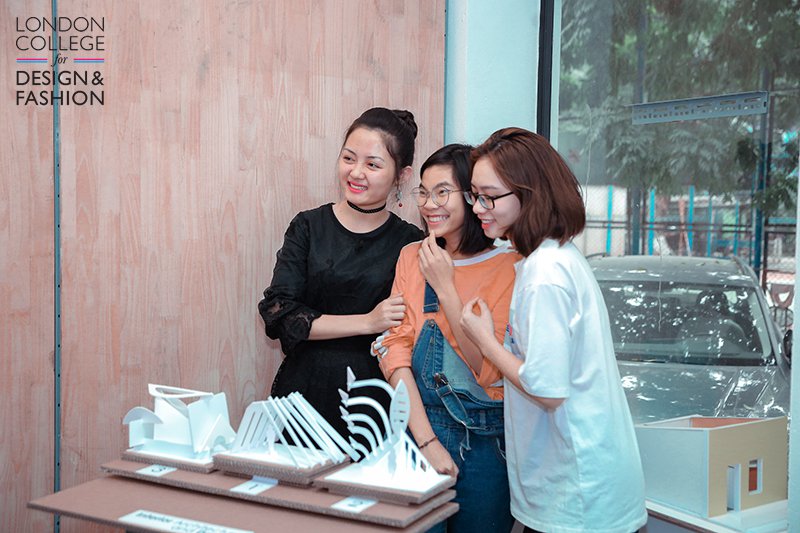 Group of contestants having the most excellent pieces of works.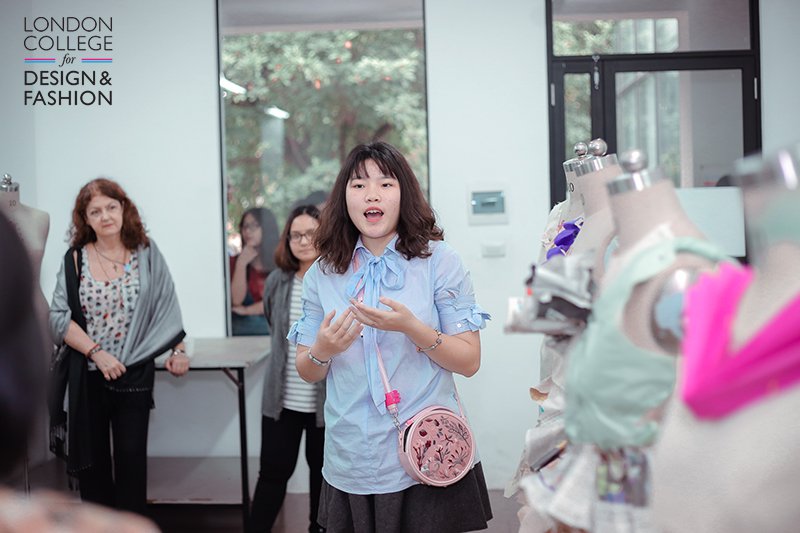 '"Speed Fashion Design" was the longest workshop of the day due to all contestants being so enthusiastic. This is also one of the hottest workshops in the Open Day Event every year.
Workshop Creative Graphic Design took place outdoors. Participants were instructed on how to make a creative graphic design from stencils and paints. At the end of the session, everybody went home with an attractive piece of work.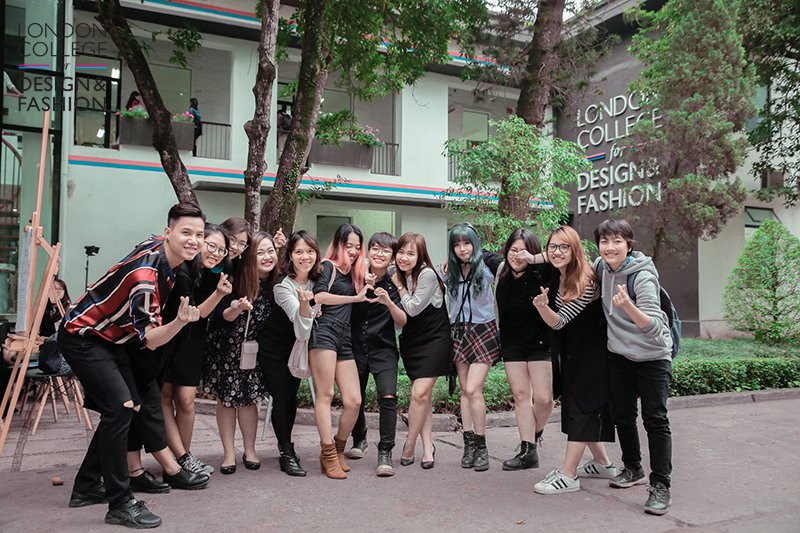 These extremely enthusiastic guides are students currently studying at LCDF – Hanoi.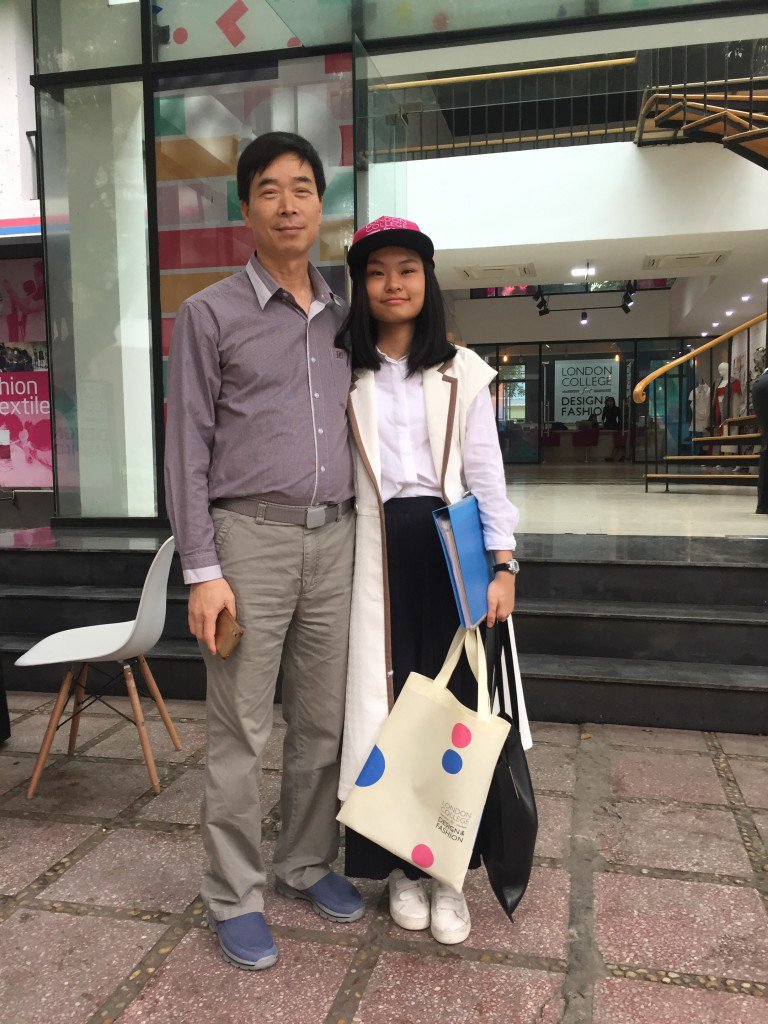 The event has drawn attention from many parents; some have come twice or even three times. Many families from overseas were also welcomed to get to know the college better.
LCDF